Exhibitors
We're glad these exhibitors have chosen to spend Earth Day with us because they form the heart of Earth Fair. Please show your support for them by not only shopping or learning from them once a year, but all year long! Let them know you saw them at Earth Fair; they would love to hear from you! In fact, Earth Fair can be a significant source of funding for many of the non-profits and small family businesses, so purchase gifts for yourself or others and be assured your money is staying local and supporting a good cause.
Listings in Bold Green are also sponsors.
Concessions
Cloud Candy
Just A Poppin'
Maria's Tacos
Luv's Lemonade
McCallum's Orchard & Cider Mill
West Barn
Ann Root
Bird is the Word
Earth Fair Merchandise Sales
Earth Fair Information Booth
Mason Welding
Volunteer Check-In
Middle Barn
Stonehagg's
The Science Jar
Event Map
Earth Fair is held in the three Exhibit Barns and the Visitor's Center adjacent to the North parking lot. Click the map to download a PDF.
While dogs are allowed at Goodells County Park, dogs are NOT allowed inside the Exhibit Barns or Visitors Center.
Items lost during Earth Fair are turned into the Main Stage. Items to be claimed after the event will be held with Goodells County Park staff.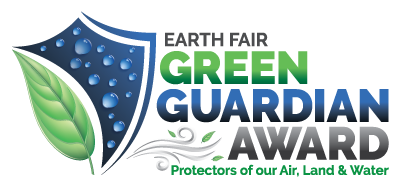 Sponsor and Green Guardian Awards Ceremony
Cargill Main Stage
Saturday 12:15pm
Join us as we show our appreciation for Earth Fair's sponsors as well as this year's Green Guardians. We will recognize the generous donations from our sponsors and hear about the Green Guardians who have demonstrated initiative to enhance, preserve, and protect the Thumb Coast Area.

Goosechase is at Earth Fair
Saturday
On Saturday, visitors have an exciting opportunity to participate in a Goosechase scavenger hunt! The free Goosechase app is designed to create interactive scavenger hunts. Do you and your family or friends have what it takes to accept the challenge to go on missions to visit vendor's booths? Answers in the format of photos, videos, or simply answering questions will be uploaded into the app. The top 5 participants that accomplish the most missions will win a prize basket that includes a $100 gift card provided by the Earth Fair Committee.

Huron-Clinton Metroparks Mobile Learning Center
Friday and Saturday
Join the Huron-Clinton Metroparks in their mobile learning center. Explore their hands-on exhibit featuring Michigan mammals and cold-blooded creatures. They will also feature their amazing hydroponics growing lab!
 Sponsored by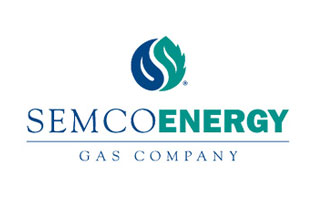 Tree and Shrub Sale
West Barn
Friday and Saturday 

It's spring tree ordering season! The Blue Water Conservation District is selling a variety of bare-root evergreens, flowering trees and shrubs, hardwoods and native wildflowers. Pre-orders can be placed until April 6th, or a limited supply will be available for sale at Earth Fair.

Butterfly House Exhibit
Visitor's Center
Friday and Saturday
This Butterfly House exhibit provides a memorable and unique experience for our Earth Fair visitors. Experience the joy of walking among live butterflies and enjoy their beauty as they fly inside a screened enclosure while you hand-feed them. Examine butterflies up close in all stages of their life cycle.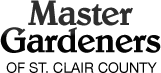 Live Birds of Prey
Exhibition Hall
Saturday 11am & 1pm

Join Joe and Barb Rogers from the Wildlife Recovery Association as they showcase their live birds of prey. Their educational program introduces live birds of prey, and explains the natural history of these birds, their needs of habitat, space, and protection.

Trolley Rides
Saturday 11am-3:45pm
Jump on our tractor-pulled trolley at the Cargill Main Stage area and go for a ride through the Historical Village. The Trolley also makes stops at the parking lots, restrooms, and playground. Ride as often as you like!

Farm Museum
Friday and Saturday
Take a peek into the past by exploring the St. Clair County Farm Museum. How has farming technology changed over the past 50 years? Members of the Farm Museum will be available to answer questions about the past farming practices.
The Farm Museum is within easy walking distance from Earth Fair and accessible on paved pathways.
NEW! Ironworks Demonstration
Friday and Saturday
Stop by to see Garrett Waterman of Waterman Ironworks as he transforms simple pieces of steel into useful works of art using a forge.

Wales Historic Village Tours
Friday 10am-3pm
Saturday 11am-3pm
Stroll through the beautiful restored buildings on the Historical Village grounds. Wales Historical Society members will be offering tours of several buildings. The Village is within easy walking distance from Earth Fair and accessible on paved pathways.
 Earth Talks & Workshops
Saturday, Exhibition Hall • Open seating for the general public
10:15-10:45am – "Nature in the County Parks "
Kirsten Lyons, St. Clair County Parks & Recreation
11:00am – "Birds of Prey"
Joe Rodgers (Wildlife Recovery Association)
MAIN STAGE 12:15pm – Green Guardian & Sponsor Recognition Ceremony
1:00-1:45pm – "Birds of Prey"
Joe Rodgers (Wildlife Recovery Association)
2:00-2:45pm – "Trash Audit "
Kirsten Lyons, St. Clair County Parks & Recreation
3:00-3:45pm: "Power of Pollinators: The Mason Bee"
Mary Kay Weber (Pine River Nature Center)
Make and Take: Mason Bee House (supplies for 25)