Exhibitors
We're glad these exhibitors have chosen to spend Earth Day with us because they form the heart of Earth Fair. Please show your support for them by not only shopping or learning from them once a year, but all year long! Let them know you saw them at Earth Fair; they would love to hear from you! In fact, Earth Fair can be a significant source of funding for many of the non-profits and small family businesses, so purchase gifts for yourself or others and be assured your money is staying local and supporting a good cause.
West Barn
Bird is the Word
Blue Water Conservation District
Blue Water Area Transit
Earth Fair Merchandise Sales
Mason Welding
Nellie's Natural Soap
Pine River Nature Center
SEMCO Energy
Sprouting Minds
St. Clair County Environmental Services
Volunteer Check-In
Young Living Essential Oils
Middle Barn
EDF Action
Flower Street Collective
Friends of the St. Clair River
Grounded Herbs, LLC
Lake St. Clair CISMA
Lounies Soap Co.
Master Gardeners of St. Clair County
Shaklee-Nepper Enterprises
Paul's Gourmet Jerky
Pine River Beekeeping Club
Plant-Based for the Planet
Potlux Succulents
Seed and Soul Society
St. Clair County Health Department
St. Clair County Parks and Recreation
The Blue Orchid
East Barn
Blue Water Audubon Society
Camp Cavell
Dots Candy Bar, LLC
EverDry Waterproofing
Girl Scouts of Southeastern Michigan
In and Out Floors
Lavender Creek Farm, LLC
LeafFilter Gutter Protection
Learn...Read...Soar
Michigan Disability Rights Coalition
MSU Extension
Oilicious
Pink Sheep Creations
Powder Puff Pacas
Small House Farm
Tupperware
Vistor's Center
Butterfly House Exhibit
St. Clair-Detroit River Sturgeon For Tomorrow
Concessions
Cloud Candy
Just A Poppin'
Maria's Tacos
St. Clair County Farm Museum
The Sandwich Scoop
Event Map
Earth Fair is held in the three Exhibit Barns and the Visitor's Center adjacent to the North parking lot. Click the map to download a PDF.
While dogs are allowed at Goodells County Park, dogs are NOT allowed inside the Exhibit Barns or Visitors Center.
Items lost during Earth Fair are turned into the Main Stage. Items to be claimed after the event will be held with Goodells County Park staff.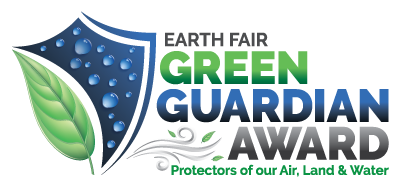 Green Guardian Awards Ceremony
Main Stage • Saturday • Noon
We will present awards to Earth Fair superheroes that have demonstrated initiative to enhance, preserve, and protect the Blue Water Area. Who will our Green Guardians be? Please join us in congratulating their achievements!

NEW! Michigan Mammals & Cold-blooded Creatures
Join the Huron-Clinton Metroparks in their mobile learning center to explore mammals that call Michigan their home and interesting cold-blooded creatures.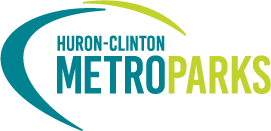 Tree and Shrub Sale
Friday and Saturday - West Barn
It's spring tree ordering season! The Blue Water Conservation District is selling a variety of bare-root evergreens, flowering trees and shrubs, hardwoods and native wildflowers. Pre-orders can be placed until April 4th, or a limited supply will be available for sale at Earth Fair.

Butterfly House Exhibit
Friday and Saturday - Visitor's Center
This Butterfly House exhibit provides a memorable and unique experience for our Earth Fair visitors. Experience the joy of walking among live butterflies and enjoy their beauty as they fly inside a screened enclosure while you hand-feed them. Examine butterflies up close in all stages of their life cycle.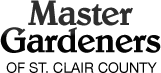 Earth Talks
Saturday, Columbus Bible Church
Join us every half hour at Columbus Bible Church in the Historical Village for educational presentations. These are 20-minutes, general seating, and open to all ages.

Trolley Rides
Saturday 11:00am-3:45pm
Jump on our tractor-pulled trolley at the Cargill Main Stage area and go for a ride through the Historical Village. The Trolley also makes stops at the parking lots, restrooms, and playground. Ride as often as you like!

Historical Village Tours
Friday and Saturday
Stroll through the beautiful restored buildings on the Historical Village grounds. Wales Historical Society members will be offering tours of several buildings. The Village is within easy walking distance from Earth Fair and accessible on paved pathways.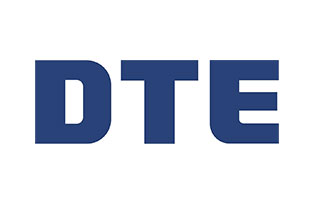 Saturday Earth Talks – Sponsored by DTE
On Saturday, listen for the ringing church bell and join us every half hour at the Columbus Bible Church in the Historical Village for educational presentations. These are 20-minutes, general seating, and open to all ages.
10:30am: "Land and Water Trails"
Sheri Faust, Friends of the St. Clair River
11:00am: "Things you don't know about Birds" (This is a family friendly talk)
Pat Burden, Blue Water Audubon Society

BREAK FROM 11:30am - 1:30pm: Howell Nature Center and Awards Ceremony at the Main Stage
1:30pm: "Outdoor Recreational Opportunities in St. Clair County Parks"
Dennis Delor, St. Clair County Parks
2:00pm: "Bees and Beekeeping"
Jim Ford, St. Clair County Beekeepers Club
2:30pm: "Decreasing Food insecurity through charity, urban agriculture and volunteerism"
Shannon Raynard, Seed and Soul Society
3:00pm: "Spongy (formerly called Gypsy) Moth and its effect in our area"
Lydia Nicholas, Friends of the St. Clair River
3:30pm: "Butterflies and Pollinators"
Barb Ford, Pine River Nature Center