APRIL 28 & 29, 2023
Friday, 9:00am - 4:00pm • Saturday, 10:00am-4:00pm
By blending together demonstrations, workshops, exhibits, artisans, and activities, Earth Fair focuses on raising the level and capacity of environmental stewards to the thousands of visitors who take part in Michigan's largest Earth Day event. We are passionate about creating an environment at Earth Fair that's fun for everyone; visitors of all ages learn how their actions impact our local environment and the significant role we play in the health of our economy and ecosystem. We're inspiring and challenging citizens to find alternatives to energy, transportation, food, living and gardening so a better earth can be created because, as we all know, our environment is a direct reflection on how we live.
Your adventure into a celebration of Earth Day begins at the gate where you will be assisted with parking and given a guide to the exhibits and activities. Don't forget spending money because Earth Fair can be a significant source of funding for the grassroots non-profits and local businesses. Plan on starting early for a fun-filled day at Earth Fair!
While dogs are allowed at Goodells County Park, dogs are not allowed inside the Exhibit Barns or Visitor's Center. Earth Fair buildings, exhibits and activities are ADA accessible.
Earth Fair is a smoke-free, tobacco-free event. The use of tobacco products is not permitted on the premises. Thank you for helping us keep the environment clean and the air safe!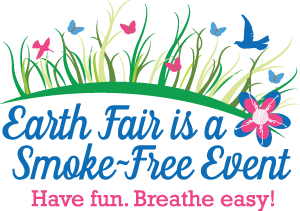 Exhibitor
Registration
CLOSED
Food Vendor
Registration
CLOSED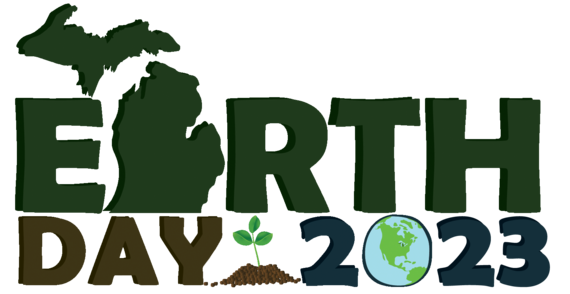 Earth Day 2023 Student Webinar
Taking Clean Water Action in YOUR Community! April 20 at 1:00 PM (EDT)
The Michigan Department of Environment, Great Lakes, and Energy's (EGLE's) Earth Day webinar will celebrate Michigan's "Year of Clean Water" by sharing ways that young people around the state are taking action in their own communities to care for Michigan's water resources. You'll hear from EGLE Water Resources staff about some of the biggest issues facing our waters, as well as from students and teachers whose work is making a real difference in addressing those challenges. Join us to learn how you can get involved in making a difference too!
The webinar will be recorded for those who cannot attend live and will be posted to EGLE Classroom. Teachers, students, families, and individuals are all encouraged to attend.